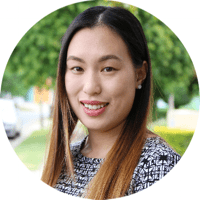 Dr Linh Tran
BOH.DSc, G.Dip.Dent (Qld)
Dr. Linh Tran joined the team at Southside Dental group in 2015. She is gentle in nature and takes a calm and caring approach towards dentistry. Many patients find her approachable and is comfortable discussing their concerns with her. She takes the time to explain treatments to patients and work with the patient to come up with personalized treatment plans. She is also wonderful with children and makes visiting the dentist and keeping teeth a healthy and fun experience.
Linh was born in Melbourne and moved to Queensland with her family where she grew up on a strawberry farm up in the Sunshine coast. She has been passionate about oral health and yearned to be a dentist ever since she received her first bumble bee from the school dental van.
Linh went on to obtain a degree in Biochemistry and Genetics from The University of Queensland then continued her studies with a Bachelor of Oral Health in Dental Science and Graduate Diploma in Dentistry at Griffith University.
Linh enjoys all aspects of general dentistry with special interest in cosmetic dentistry, oral surgery, and orthodontics. Linh is passionate about dentistry and strives to provide her patients with quality dental care and patient satisfaction by attending regular courses and lectures of the latest the dental world has to offer.
Some of the courses include:
ADA Relative analgesia/Nitrous oxide inhalation sedation course
ADA Management of the worn dentition
Invisalign Accreditation Course
IAAD Comprehensive Orthodontic Course
Outside of dentistry Linh enjoys spending time with her husband and daughter. She also enjoys Pilates and like to see herself as a food connoisseur.
Linh works at our Richland practice, if you would like to see her specifically please advise our
receptionist when you call.
07 3279 8811 RICHLANDS
07 3818 9100 SPRINGFIELD