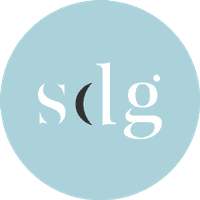 Dr Priyena Singh
BDS (Otago)
Priyena was born in Fiji and spent the earlier part of her upbringing embracing the Pacific island lifestyle. Being raised by parents who are passionate health professionals, she became motivated to join the health sector herself in some capacity. She moved to New Zealand solo in 2012 to pursue studies at the University of Otago and graduated with a Bachelor of Dental Surgery after 5 years.
Priyena enjoys all aspects of general dentistry and she spent a couple of years practising in the Hawkes Bay region of North Island, New Zealand, a place most famous for its wineries and Art Deco culture. She has invested in travelling around New Zealand and has attended many courses in balance with full time work to maintain her professional development.
She finds her career ultimately rewarding when her patients feel cared for. Her main goal is to deliver a gentle experience to every individual and she strives to provide ethical and great quality treatment.
In the past, her leisurely pursuits have involved many hiking expeditions and bushwalking through the backcountry in New Zealand. She ultimately hopes to explore the local landscapes and scenery as well and is currently relishing being closer to her family in Queensland.
07 3279 8811 RICHLANDS
07 3818 9100 SPRINGFIELD