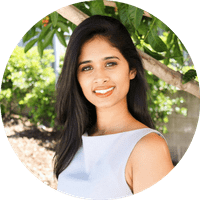 Saraniya G Vishnu
Marketing Manager
Born in Sydney Australia, Saraniya completed her education and Business degree majoring in Marketing at University of Technology Sydney. After completing her tertiary education Saraniya worked in various marketing roles in Sydney in the Hotel and FMCG industry. Saraniya then moved to Brisbane to be with her partner and worked in marketing roles within the Education and Retail industry in Brisbane, prior to coming on board as the Marketing Manager for Southside Dental Group.
Saraniya is currently overseeing all aspects of marketing for the group. With an interest in furthering her professional development, Saraniya recently completed a Post Graduate Diploma in Digital Marketing with the University of California, Irvine. Saraniya has also been elected Associate with the Chartered Institute of Marketing.
Outside of work Saraniya enjoys spending time with her husband and dog, cooking and reading.
For any marketing or PR related enquiries please email: sg@southdent.com.au
LinkedIn: au.linkedin.com/in/saraniyag
07 3279 8811 RICHLANDS
07 3818 9100 SPRINGFIELD