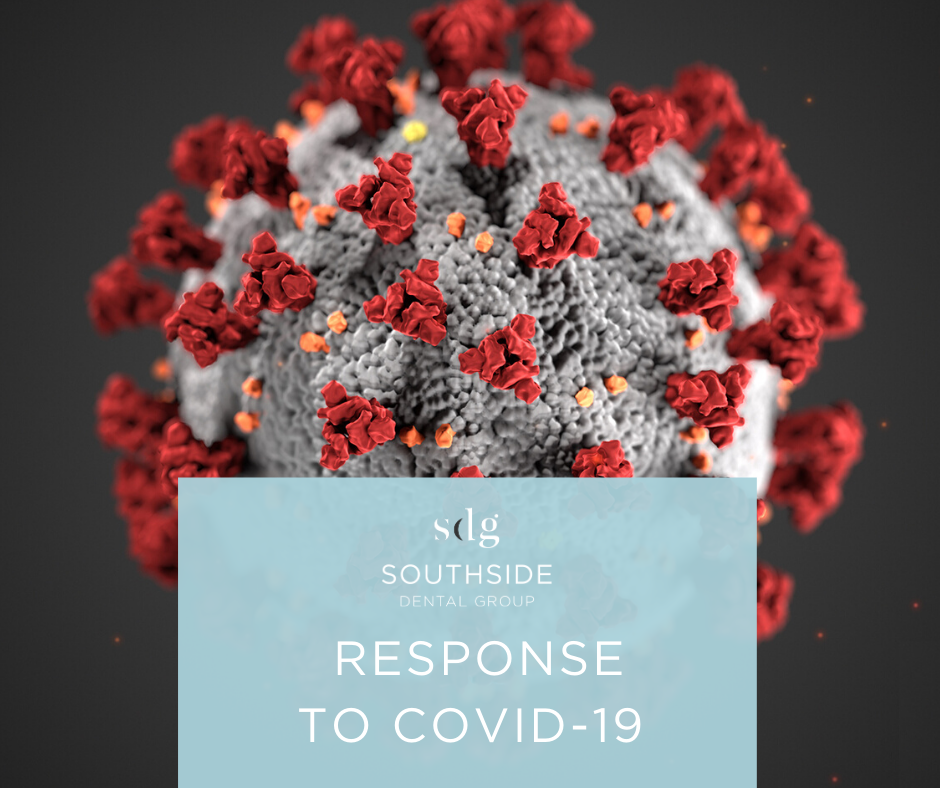 As the threat of the COVID-19 virus outbreak continues to escalate, Southside Dental Group is committed to protecting the health and well-being of its patients and staff. We are actively monitoring the Novel Coronavirus situation and at present will be taking the following additional steps (on top of standard dentist requirements stipulated by the ADA) to minimise the spread of this virus and play our role in "flattening the curve", whilst limiting disruption for our patients.
New patients will now be emailed patient medical history forms to complete prior to their appointment

Patients will be screened for travel and signs and symptoms of infection when they update their medical histories

All reading materials and toys will be removed from waiting areas

A rubber dam will be used when appropriate to decrease possible exposure to infectious agents

Patients will use a 1% hydrogen peroxide solution to rinse before each appointment

Public waiting areas will be cleaned and disinfected frequently, including door handles, chairs and reception area (this is already in practice, however will be stepped up during this period)

Patients will be asked to arrive on time for their appointments rather than too early; alternatively patients will also be offered the option to wait in their car until their appointment begins to reduce their time spent in waiting areas.
There is a strong connection between oral health and overall health, so we encourage our patients and the general public to practice good oral health during this period including – brushing twice a day, eating healthy, flossing and attending their half-yearly checkups. Gum disease can weaken your immune system, so being proactive about your oral health can certainly assist in keeping your body's natural defences strong.
If you have any concerns or questions, please don't hesitate to contact us:
Richlands (07) 3279 8811 Springfield (07) 3818 9100
Yours sincerely,   
Southside Dental Group